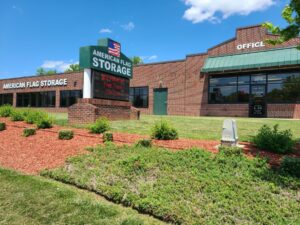 American Flag Storage Reynolda/North Point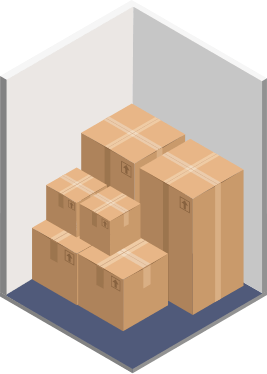 $35 Move In Special
---
Only 1 Unit Left!
Contact Us Today for Latest Prices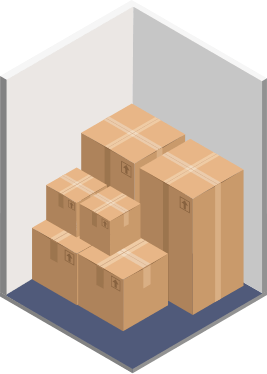 $35 Move In Special
---
Only 1 Unit Left!
Contact Us Today for Latest Prices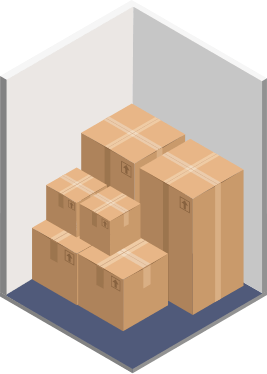 Inside
Climate Controlled
$35 Move In Special
---
Only 1 Unit Left!
Contact Us Today for Latest Prices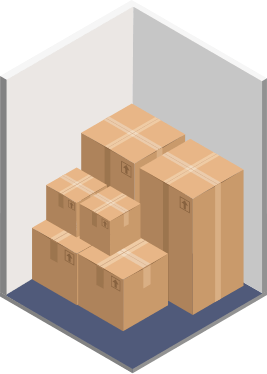 $35 Move In Special
---
Only 1 Unit Left!
Contact Us Today for Latest Prices
* Online rate excludes insurance & admin fee. Promotion applies only to online rate.
American Flag Storage Reynolda/North Point
American Flag Storage on North Point offers a clean, well-maintained, and safe environment to store your property. We provide a large selection of self storage unit sizes for your needs. For added security, we have 24-hour video surveillance. Our friendly, knowledgeable staff is capable of answering all your storage questions and concerns.
Our American Flag Storage North Point facility is conveniently located directly across the street from Food Lion at Old Town Shopping Center on Reynolda Road.
This facility features $35 Move-In Special on any size!
Features
Moving Supplies
Tenant Insurance
Month-to-Month Leases
Climate Control
Monthly Specials
Resident On-Site Management
Camera Surveillance
Boxes
Mon

9:00am - 6:00pm

Tue

9:00am - 6:00pm

Wed

9:00am - 6:00pm

Thu

9:00am - 6:00pm

Fri

9:00am - 6:00pm

Sat

9:00am - 4:00pm

Sun

Closed
Mon

6:00am - 10:00pm

Tue

6:00am - 10:00pm

Wed

6:00am - 10:00pm

Thu

6:00am - 10:00pm

Fri

6:00am - 10:00pm

Sat

6:00am - 10:00pm

Sun

6:00am - 10:00pm
I had rented out a storage space from American Flag Storage years ago. I still had their old business card in my wallet. I had a great experience with the company back then and a great experience in May of 2022. I highly recommend American Storage to anyone who needs to store something's for a while. The staff is great and they will help you the best way they can. They have two locations in Winston Salem so if you need anything just give them a call.
I've rented two storage spaces for several years and never had any problems during the rental. The lot is very clean compared to other storage lots. The managers are very knowledgeable concerning the rental business. Also they have a box truck for free use of moving items into the storage. American Flag Storage is a very good business for business.
Great staff! Everyone was super easy to work with and units were kept clean! I had a climate controlled unit and was impressed by the performance. I had items in storage for 6 years at this location and never worried once about it. I was finally able to make room for these items at home but would still have it stored here if I needed it! I was able to pull in with a 16 foot box truck with ease to get these items out as well so there is plenty of room within the complex. Bottom line, it's a great place to store items for short or long term. Give them a try. They won't let you down!
Easy sign up and no issues. Storage facility was clean and pest free. One time free moving truck was really nice. I would definitely use them again.
Great storage space. Managers are always friendly. Answer questions that I had about my storage. I been using storage since 2015.
I was very pleased with my storage unit at American Flag Self Storage. I never had not even 1 incident. My goods were safe and secure. If I ever need storage again, they will be my go to. THE OIL LADY
They were friendly and professional. They worked well with us when we had delays in moving. I would definitely recommend them They have fair prices as well.
We have used American Flag storage since 2014 with no problems or issues. The staff is very friendly, and the units are clean and climate controlled. Please keep this facility in mind when you are needing storage space. If the need arises again we will call and use this facility again.
I love this place as it has been good to me over the years. Very clean and neat. Staff is nice and respectful.